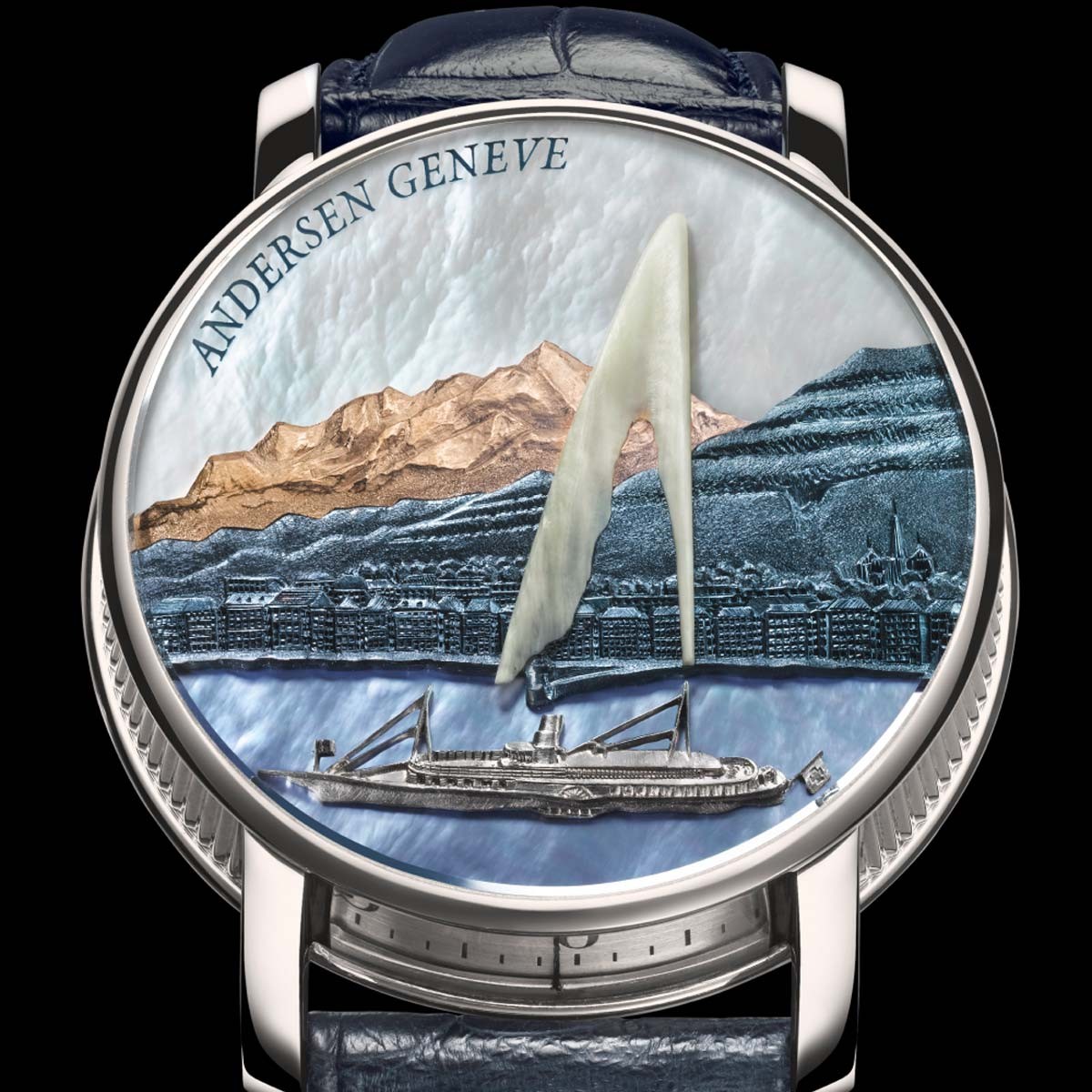 Photos
ANDERSEN Genève
Svend ANDERSEN was born in Denmark in 1942. He was absolved from regular and practical school and took a four years apprenticeship as a watchmaker. With his diploma from the Danish Watchmaker School integrated into the Royal Technological Institute of Copenhagen, he went to Switzerland in 1963 to see how the world's best watches were made.
He first worked at Gübelin Lucerne in the after-sales service, and in 1965 he joined Gübelin Geneva. He was also responsible for the shop service because of his excellent knowledge of languages.
In 1969 he made, as a hobby, his first Bottle Clock, which was displayed at the "Montres et Bijoux" Show. This unique performance brought him the renowned "Watchmaker of the impossible", as mentioned in the international press. Indeed, nobody had ever realized such a clock.
Patek Philippe got interested in ANDERSEN's creations and, in 1969, Svend ANDERSEN joined their "Atelier des grandes complications".
Svend ANDERSEN launched his workshop in the late 70s after spending nine years at Patek Philippe. He started his career as an independent watchmaker by manufacturing cases for Italian collectors. Satisfied with the high quality of the work, the watch collectors started to ask for their bespoke timepieces (called "pièce unique"). Since then, ANDERSEN Genève has been developing complicated watches like the annual calendar, perpetual calendar, and jumping hour calendar.